Key Points: Why to Keep Website Under Maintenance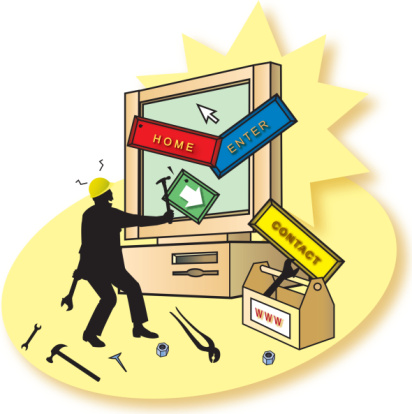 Once the enterprise class website is up and running, the consistency and the uptime of the system is dependent upon a well oiled under Website Maintenance process.
Websites are continually being revamped in order to adapt to the business needs. This needs a system administration process in place which can handle day to day maintenance issues as well as emergency issues without any hiccups. Preserving the sanity of the system is a huge task particularly if you have frequent updates.
The technical staff at Options Online World can handle all the maintenance hassles while you can concentrate on other strategic issues.
What we Offer..
Your website should reflect the most current state in the middle of frequent updates and upgrades. Upholding the quality and individual identity of the website is a difficult task during the maintenance process, but our dedicated and technically qualified resources are well equipped to handle the most complex of tasks. The major daily tasks handled are –
Addition of new content, modification of existing content and deletion of old content
website design upgrades or modifications
Addition of new website features.
Our Packages..
We have packages that cater to both short and long term needs of business owners. These are –
[A] Hourly Package
If the frequency of website updates is not much, then an hourly package will suit your needs
$50 per hr., 1 hour Minimum charge. Billed in 15 Minute increments after the first hour.
[B] Site Maintenance Package
If your website experiences more frequent updates, then it makes sense for you to purchase a site maintenance package
Web site maintenance Package includes following services
Priority service, shorter Turn Around (1-2 Business Days)
Update, correct or create new HTML web pages as requested
Image scanning, optimization and adding images to web sites
Verify all links
Does not include layout changes, flash animation, database and ASP, PHP, CF, etc. programming work.
Rates for Website Under Maintenance
website maintenance Packages

Small Business Package

3 Hour web site maintenance per month
$100/month

Medium Size Business Package

5 hours web site Maintenance per month
$150/month

Corporate Maintenance Package

10 hours web site maintenance per month
$300/month

Corporate Advanced Maintenance Package

20 hours web site maintenance per month
$500/month
If you have not exhausted all your hours, then take advantage of Options Online World's Carry Over Hours option –
Carry Over Hours
We will carry over any number of hours which you did not exhaust from your maintenance package into the next month up to 3 months. For Example:
If you have a Medium Size Business Package and only use 3 hour (2 carry over hours) in the 1st. month, and then 2 hours (3 carry over hours) in the 2nd. month, you can carry over 5 unused hours to 3rd. month.
Change/revision requests must be sent by email.
If you have any questions please send us an email [email protected] This e-mail address is being protected from spambots.